We have recently completed 3D models of 3 different chassis structures for
Clubman type cars. The first of these (Type 1) is a LOCOST 7 chassis.
The second (Type 2) is a revised chassis suitable for Australian Design
Rules (ADR) with a 4 cylinder engine. The third (Type 3) is a chassis suitable
for ADR compliance with 6 or 8 cylinder engines.

We hope more detailed information on these designs will be available shortly.

We are able to offer services related to vehicle performance analysis. We have developed a computer program, called ANALYSE, which can generate vehicle motion paths for technical analysis and computer animation.

The image below is from an animation created using ANALYSE and rendered in 3D Studio.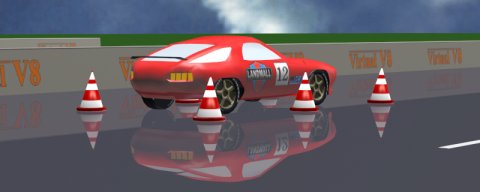 We have test instrumentation for performing dynamic analysis of vehicles.

The following article describes some of the fundamental principles behind the use of this type of equipment.




Please contact us for more information.